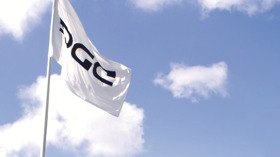 DGC was established by Denmark's natural gas companies in 1988. DGC is a limited company 100 % owned by the Danish DSO, Evida.

As of July 1, 2022, Thea Larsen has been appointed as Chief Technical Officer (CTO) of Evida while maintaining the position as CEO of DGC.
 
DGC is a specialized consulting and development company within energy and environment. DGC's main focus area is gas utilization. DGC offers consulting services, research and development, laboratory testing, measurement, demonstration projects, and training.
 
DGC participates in Danish and international research projects, thereby continually updating its knowledge and methods. Participation in the work on international technical regulation in the gas utilization field keeps DGC up to date with current rules and standards in the energy and environment sector.
 
DGC has its offices and laboratory in Hørsholm, north of Copenhagen as well as a branch office in Aalborg, in the northern part of Jutland. DGC's staff counts 33 employees and the annual turnover is approximately 35 mill. DKK.